Journalist Dominique Laresche is deputy editor-in-chief of Objectif Monde, TV5 Monde.
Wiki/Biography
Dominique Laresche was born in France. Despite more than twenty years spent on the African field, she maintains a real love for Africa that she discovered while working as a journalist reporter for the sports magazine of RFI, Sportissimo, from 1995 to 1997, and finally for TV5 World as a news reporter. for Sports Africa (1997 to 2002).
Physical appearance
Eye colour: Green
Hair color: Blonde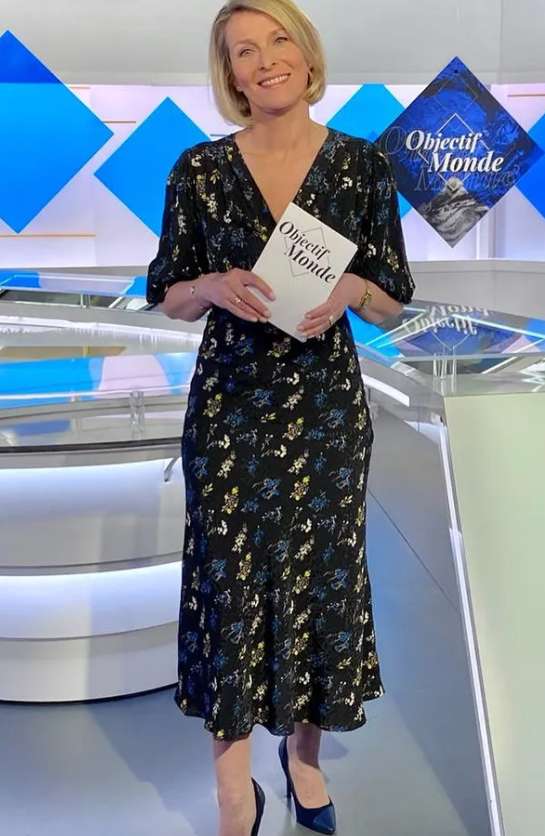 Family and ethnicity
Relationships/Affairs, Spouse, Children
She didn't reveal much about her personal affairs.
Career
After several years contributing to international newspapers, she became editor-in-chief and presenter of Objectif Monde, the first French-speaking investigative magazine. The objective of this magazine is to do research on a major issue that affects our society by comparing the reports of our partner channels: RTBF, RTS, France TV and Radio-Canada while presenting the opinion of reporters who have produced these reports. , as well as those of primary witnesses (political scientists, etc.)
"Of course, after spending 20 years on African soil, I still have a real attachment to Africa. I discovered this continent at the age of 25 through sport by being a journalist reporter for the sports magazine SPORTISSIMO of RFI from 1995 then for the magazine SPORTS AFRIQUE of TV5MONDE (1997 to 2002) and finally as a reporter for information always on TV5MONDE. From sporting events to official trips, international summits (Francophonie / AU / Africa-France), and election coverage, I have traveled Africa from east to west and from north to south with an obvious tropism for the 'French speaking Africa. . La Francophonie is in the DNA of TV5MONDE and it is also a real subject for me. A real subject for the future, especially if we look at the African continent.
Facts / Anecdotes
TV5 Monde added a video of her explaining the word "Cul-de-sac" in March 2015.
She joined Instagram on November 14, 2019.
Dominique loves spending time on the beach.